It was announced today that Apple (and apparently Google) could very well be getting into augmented reality and virtual reality. It comes days after The Financial Times report Apple hiring Doug Bowman, a VR researcher and computer science professor at Virginia Tech.  It makes sense, after all, Apple's competitors are far ahead in the VR field. But before we can get excited about the prospect of using your iPhone as a mobile VR device (see the Apple patent below), we look at the current VR market. more specifically, at the best VR headset.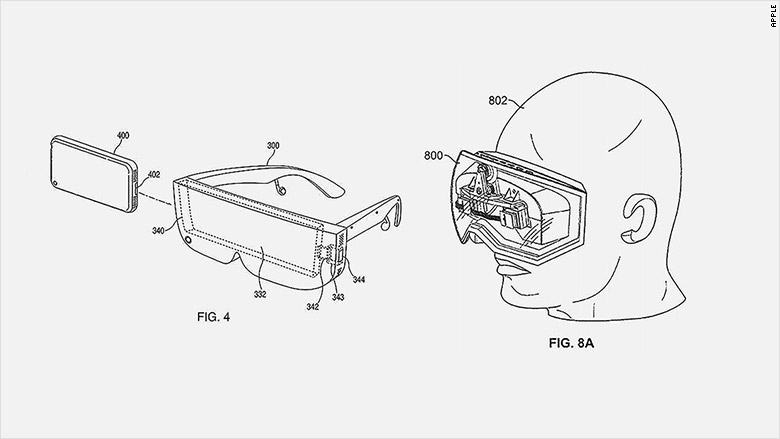 If you're into VR you've probably heard about the OSVR. if you're just a layperson OSVR stands for Open-Source Virtual Reality.  Paul Lamkin over at Wareable notes "It's an open source platform which aims to inspire developers and big name brands companies to push VR tech forward." Expect big games for this device, but expect a big price tag too. Coming in at just under £300, this VR headset isn't for the average person, but then again you won't have an average gaming experience with the OSVR.
You thought that all these VR headsets were going to be expensive?! Well, think again. One of the cheapest headsets comes from ARCHOS, a UK supplier of cost-effective technology. While it might not be the comfiest model on the market, but it's cheap with an average retail price of a tenner! If you've got a casual interest in VR you can't beat the ARCHOS model. It's currently not available online but they are easily accessible with retailers that include ASDA, Tescos, and Argos.
Homido – Around £50
This mid-price-ranged VR set is perfect for those wanting to explore the VR world. It's comfortable and compatible with larger Andriod and IOS phones. There are 3 vision settings for glasses wearers too! It's a great product at a great price.
You can't miss this bold VR headset. The bulky purple exterior looks a bit abrasive, but it's perfect for younger ones who want to explore the world of VR & AR. That or for parents who want their kids to keep quiet for longer than 5 minutes. At just under £70 this headset is relatively cheap and the plush body is comfy for long wearing periods.
It's another expensive VR model but from the reviews we've seen Samsung's offerings are worth it. It's slightly lighter than the previous model and provides an amazing immersive performance, but it does only work with certain phones. It's the only major problem for the headset but it's one we can overlook, at least for now.